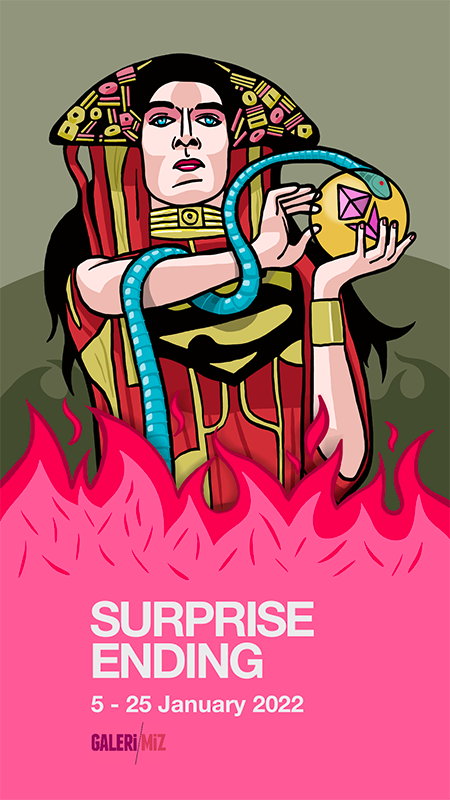 It has been almost three decades since I have implemented digital tools into my perception of my art.
My "Surprise Ending" exhibition is the result of this journey. Being massively inspired by Pop-Art and all its segments, it is almost impossible for me to deny the effects of popular culture in my art.
This exhibition consists of 15 pieces of fine art prints which all have their own unique Augmented reality (AR) versions. Viewers and possible future owners of all the pieces will forever have the AR versions as well. The exhibition will also be available as NFTs at Rarible.com throughout the exhibition period.
To wrap the story up; having been a great admirer of artists such as Gustav Klimt, Egon Schiele and David Hockney, it was a privilege to interpret some of their masterpieces into my art. This corridor of works underline the inevitable truth on digital art being a primal vein of contemporary art.
Finally;
Art does not acknowledge a channel, it bursts out the artist and settles into the viewers unconscious mind. With a single entrance and limitless exits, I hope that everyone will be able to find their own surprise ending.