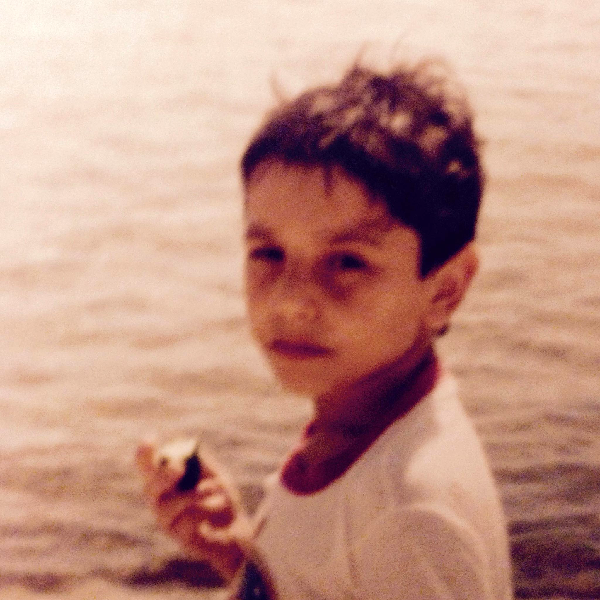 Hello there!

I am an Istanbul based contemporary artist with over three decades of experience on UI / UX, illustration and designing digital products.
Artist by formation, designer by practice I have formed and captained many design teams in my career. With a hand constantly drawing since childhood and mindset understanding the notions of product, quality and service, I best operate in fast-paced environments run by enthusiastic doers.
I have a Masters degree on painting titled "The influences of comic books on contemporary art." - 1999
Above everything I most cherish being the father of Ayse, my daughter and teaching Graphic Design in Mimar Sinan Academy of Fine Arts to the newcomers of the design industry.


SOME OF MY SELECTED EXHIBITIONS
2022

Surprise Ending, Solo Exhibition, Galeri/Miz
2021

Contemporary Istanbul, Galeri/Miz
2020

Women in Black exhibition, Curated by Balkan Naci İslimyeli, EKAV Gallery
2017

Star Wars Illustrations exhibition, MSÜ
2009

SCULPTURAL NARRATIONS, Curated by Beral Madra / BM Gallery 
2009

Point Hotel Collection Exhibiton, Gayrettepe, İstanbul. Curated by Beral Madra
2007

3M1U, Wiemer, Germany
2006

Sinopale Biennale, Sinop. Curated by T.Melih Görgün 
1998

For the honour of the 75th year of Turkish Republic special exhibition on "Looking at Contemporary artists of today", invited artist 
1997

Mimar Sinan University, Museums of Painting and Sculpture Society "18th Contemporary artists" exhibition, Besiktas, Istanbul
1996

Unesco AIAP National Committee, International Association of Arts, Contemporary art exhibition: The Other, Antrepo 1, Istanbul
1996

Habitat II, "Artist Display" titled : Istanbul~Window, Nisantasi, Istanbul
1995

Mimar Sinan University, Museums of Painting and Sculpture Society "16th Contemporary artists" exhibition, Besiktas, Istanbul
AWARD
1996

Award Mimar Sinan University, Museums of Painting and Sculpture Society "17th Contemporary artists" exhibition, Besiktas, Istanbul
PRESS


You can find an archive of material printed on my art on the SALT Archives HERE